How and where do the Polish shop?
This global study analyses the quality of relations between shops and their customers. Previously conducted in France (from 2015), Italy (from 2016) and Belgium (from 2017), this is the first year it has been conducted in Poland.
Retail customers were asked how they feel and perceive shopping in store. The survey does not analyse market shares or market division, but examines the consumer's experience in a given store.
It is an analysis of the consumer's purchasing feelings.
WHAT WAS THE BASIS OF THE STUDY?
Customer Expectations 10 Key Values
WHY THESE VALUES?
Analysing these 10 indicators for the relationship between the customer and the store helps us to place the consumer's expectations in the expectation matrix.
This gives retail chains the opportunity to analyse the quality of the relationship between the consumer and the store.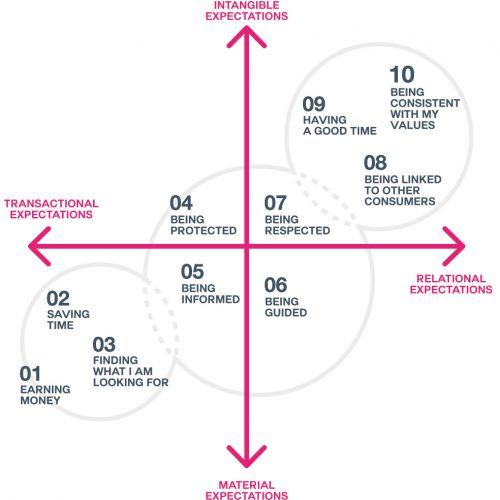 WHICH SECTORS WERE SURVEYED?